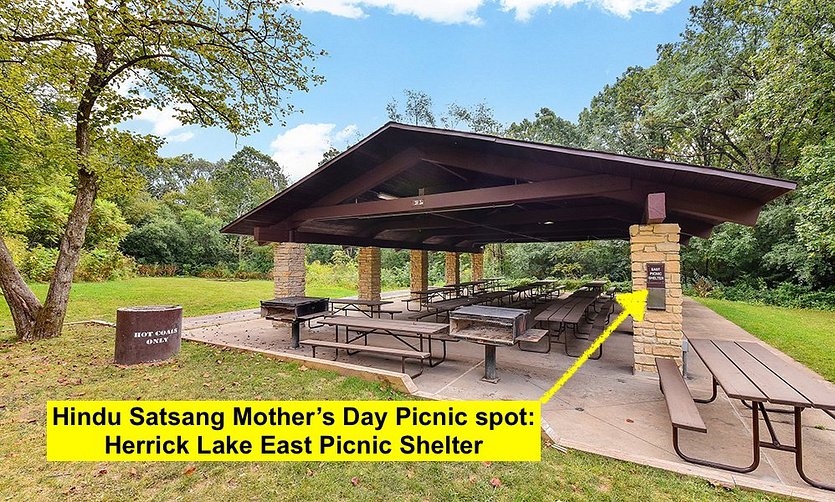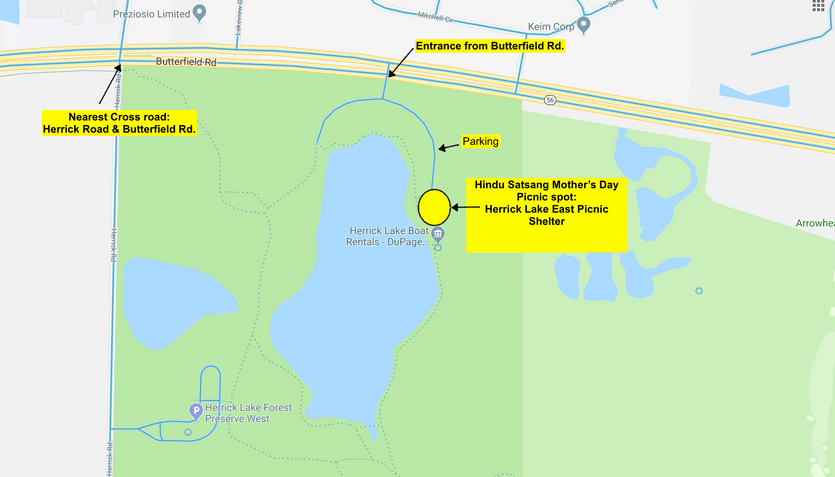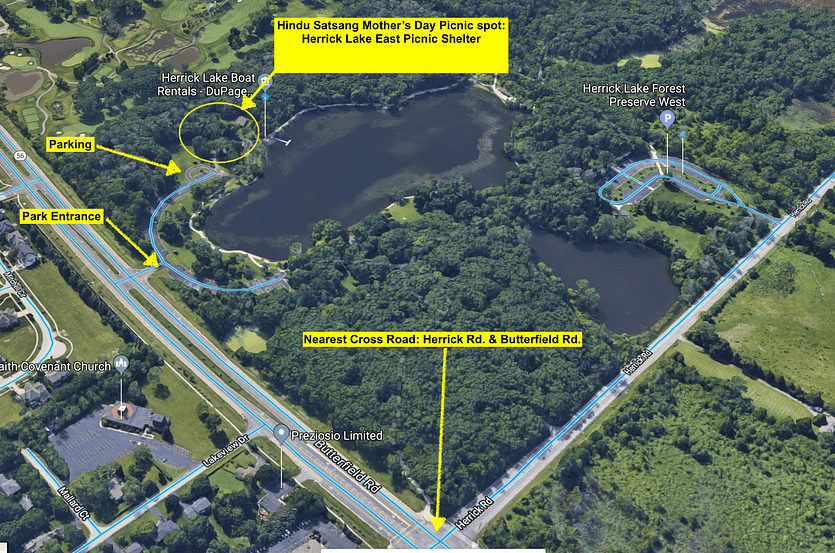 Event: Mother's Day Picnic
Date: Sunday, May 14, 2023
Time: 11:00 am to 3:00 pm
Location: Herrick Lake Park
Hindu Satsang's annual Mother's Day Picnic is scheduled to take place on Mother's Day, Sunday, May 14, 2023, at the usual location, Herrick Lake Park.
We kindly request you to plan in advance and mark your calendar for this event.
Snacks, refreshments, and lunch will be provided. Don't forget to bring your appetite to savor Kamal Gupta ji's world renowned pakodes. He has some exciting new surprises planned for this year.
Below are the pictures from previous Mother's day picnics:
Hindu Satsang Mother's Day Picnic Photos on Facebook
For those who will be attending for the first time this year, we have provided some help on this page. We understand that newcomers might find it slightly confusing.
Here is the website of the Herrick Lake Park:
https://www.dupageforest.org/places-to-go/forest-preserves/herrick-lake
Location:
Nearest Cross Road: Herrick Rd. & Butterfield Rd.
The main entrance to the park is on Butterfield Road, approximately 1 mile west of Naperville Road.
Below are the pictures of the:
1. Picnic spot shed
2. Aerial shot of the picnic area
3. Map of the picnic area from a different perspective.
Hope this was helpful, email shivamv@gmail.com if you want to add any further details on this page.
Eager to see you all there on May 14, 2023!!!