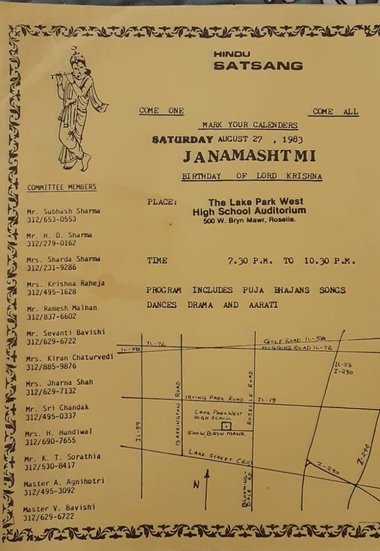 On this page you'll find old Satsang related artifacts. If you have an old document, photo or a video, please email them to shivamv@gmail.com.
This is a Hindu Satsang Janmashtami invitation from 1983. Thanks to Sh. Subhash Sharma for sharing it with us.
Those were the days when the map had to be hand drawn, the text had to be typewritten with a manual typewriter. The venue (place) most probably got decided after printing, so a rubber-stamp was used. Those were the days!!!